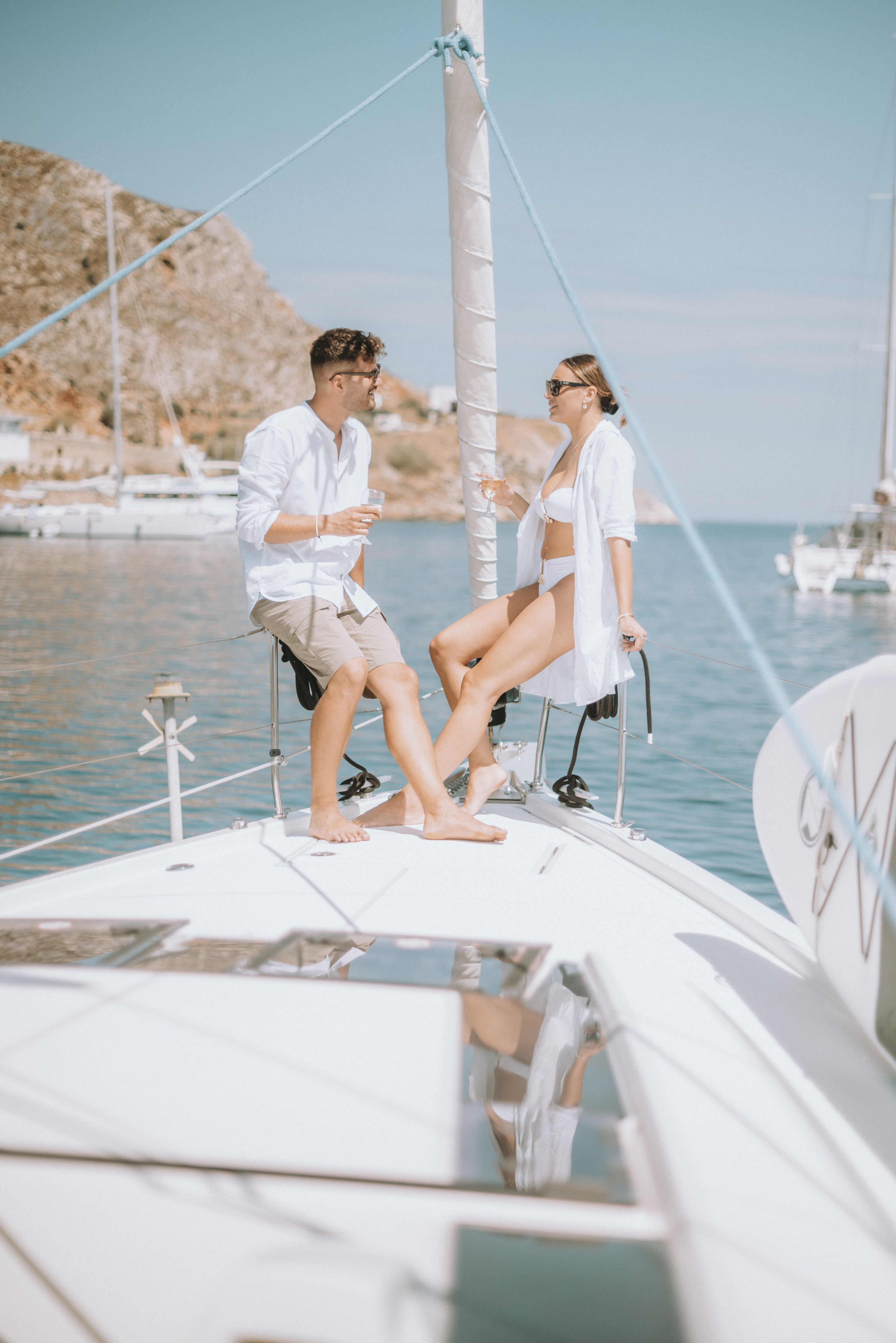 Crewed Charters
in Greece with ARCHON
If you're dreaming of a sailing holiday in Greece, but you don't have a certificate for bareboat sailing or you simply want to relax a little bit more on your vacation, our crewed yacht charters are the perfect choice for you. 
Our crewed charters offer the ultimate convenience, as you don't need to worry about navigating the waters, anchoring or mooring the boat, or any other technical tasks. Instead, you just sit back, unwind and take in the stunning sights of the Greek islands while your experienced skipper takes care of everything. 
Our crew is highly trained and knowledgeable about the Greek islands. They know the best anchorages, the most picturesque routes, and the hidden gems of the region. They can also offer insights into the local culture, cuisine, and history, making your sailing vacation an enriching and unforgettable experience. 
With our crewed yacht charters, you'll enjoy the freedom of exploring the Greek islands at your own pace, without any of the stresses or responsibilities of sailing. So why wait? Book your yacht today and get ready for a lifetime adventure in Greece!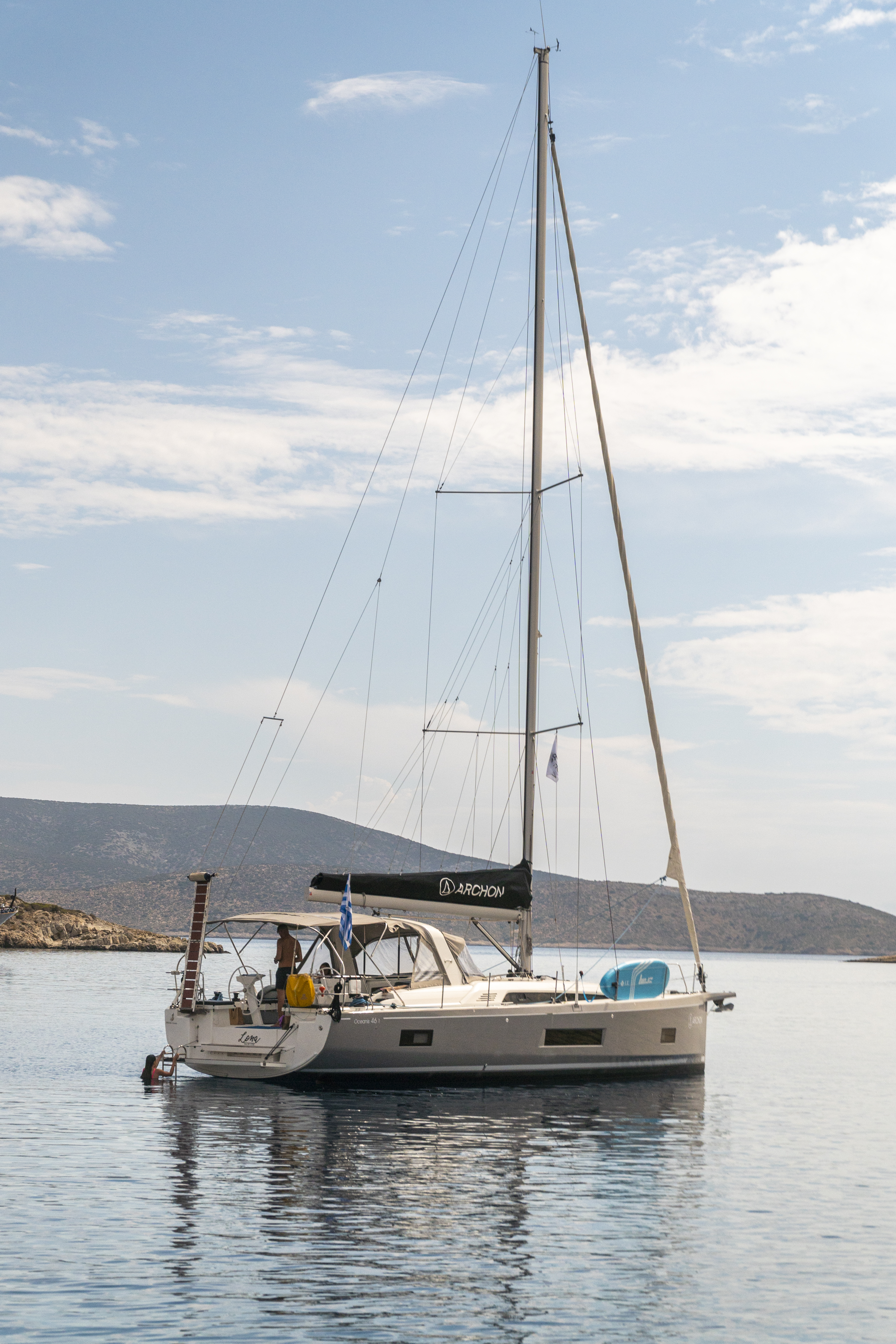 A crewed charter is a sailing vacation option, where a professional crew is provided with the rented yacht. This allows clients, regardless of their sailing experience, to enjoy a worry-free and relaxing journey. The skipper navigates the vessel, ensures safety and shares local knowledge, while guests can participate in sailing activities or simply unwind. A crewed charter is ideal for those seeking a comfortable and guided sailing adventure.
Our yachts for crewed charters
Discover Our Convenient Charter Bases
ARCHON Yachting operates from two prime locations, Kos and Rhodes islands, offering , among other skippered charters to explore the Greek islands.