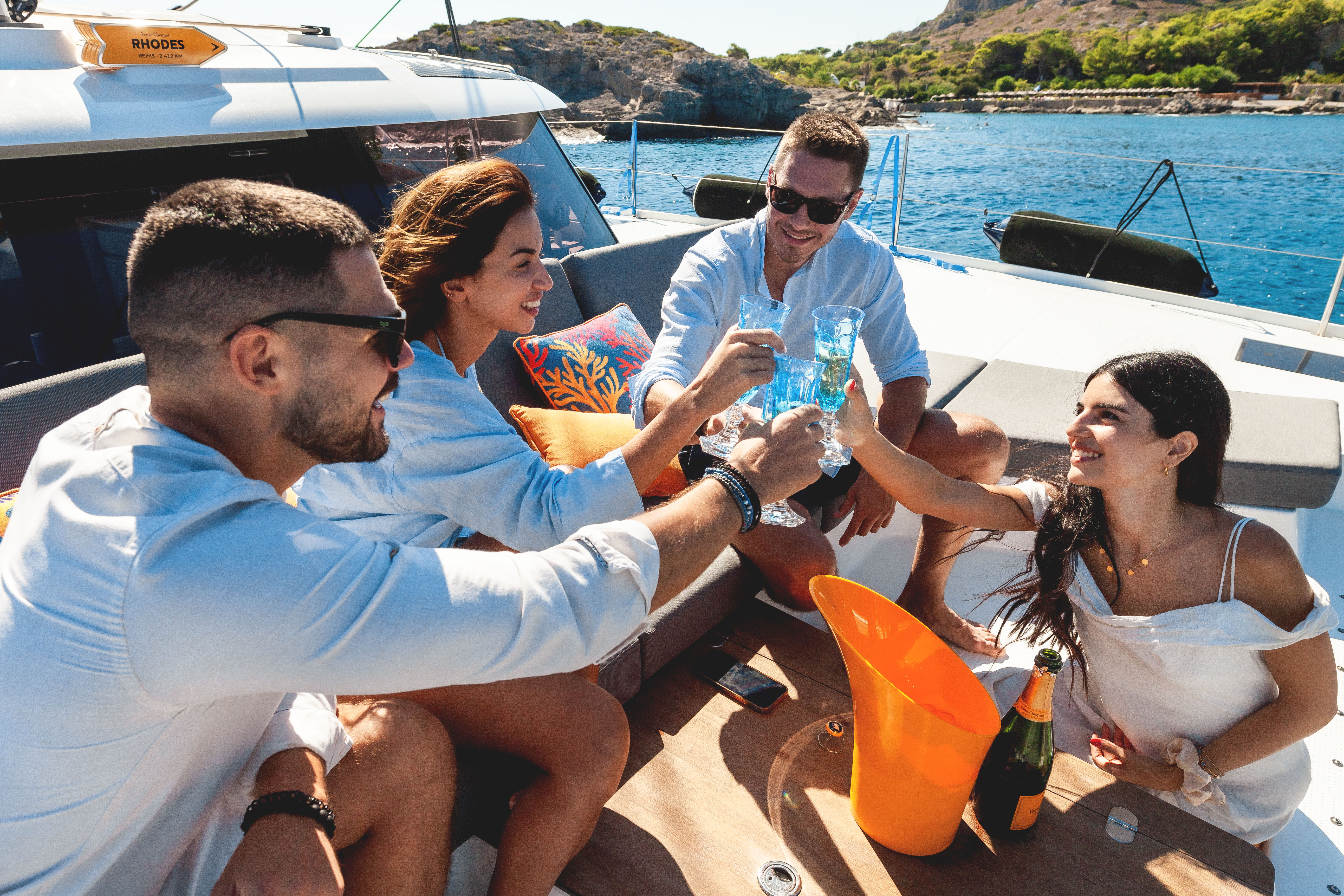 Discover the Dodecanese Islands
from Rhodes with ARCHON Yachting!
Rhodes, the most famous and vibrant island of the Dodecanese, is known for its well-preserved medieval castle, a UNESCO World Heritage Site that remains at the heart of Rhodes City. Once the headquarters of the Knights Order of Saint John, the Medieval Old Town now bustles with restaurants, bars and sun-drenched verandas adorned with bougainvillea. Rhodes has a rich history spanning from the classical period to the Byzantine, Crusader, and Ottoman eras, making it a must-visit for history enthusiasts.
Set sail from our yacht charter base on Rhodes to explore the enchanting Dodecanese Islands, including the tranquil islands of Chalki, Symi, Tilos, and Nisyros with final destination at Kos island.
Rhodes is easily accessible via charter flights from numerous European countries or a short connecting flight from Athens.
Arriving at the
new Rhodes Marina
Our fleet base is situated at the New Rhodes Marina on the northeastern tip of the island, surrounded by an abundance of shopping and dining options. Rhodes Airport is just 22 km away, making for a quick 30-minute taxi ride to the marina.
Public transportation options are available, and for groups, we are more than happy to arrange private airport transfers via our dependable partners. Simply inform us of your arrival details, and we'll take care of everything.
Our Charter Fleet in Rhodes
Choose from a diverse range of our most popular sailing yachts and catamarans, available for bareboat , skippered and fully crewed rentals.