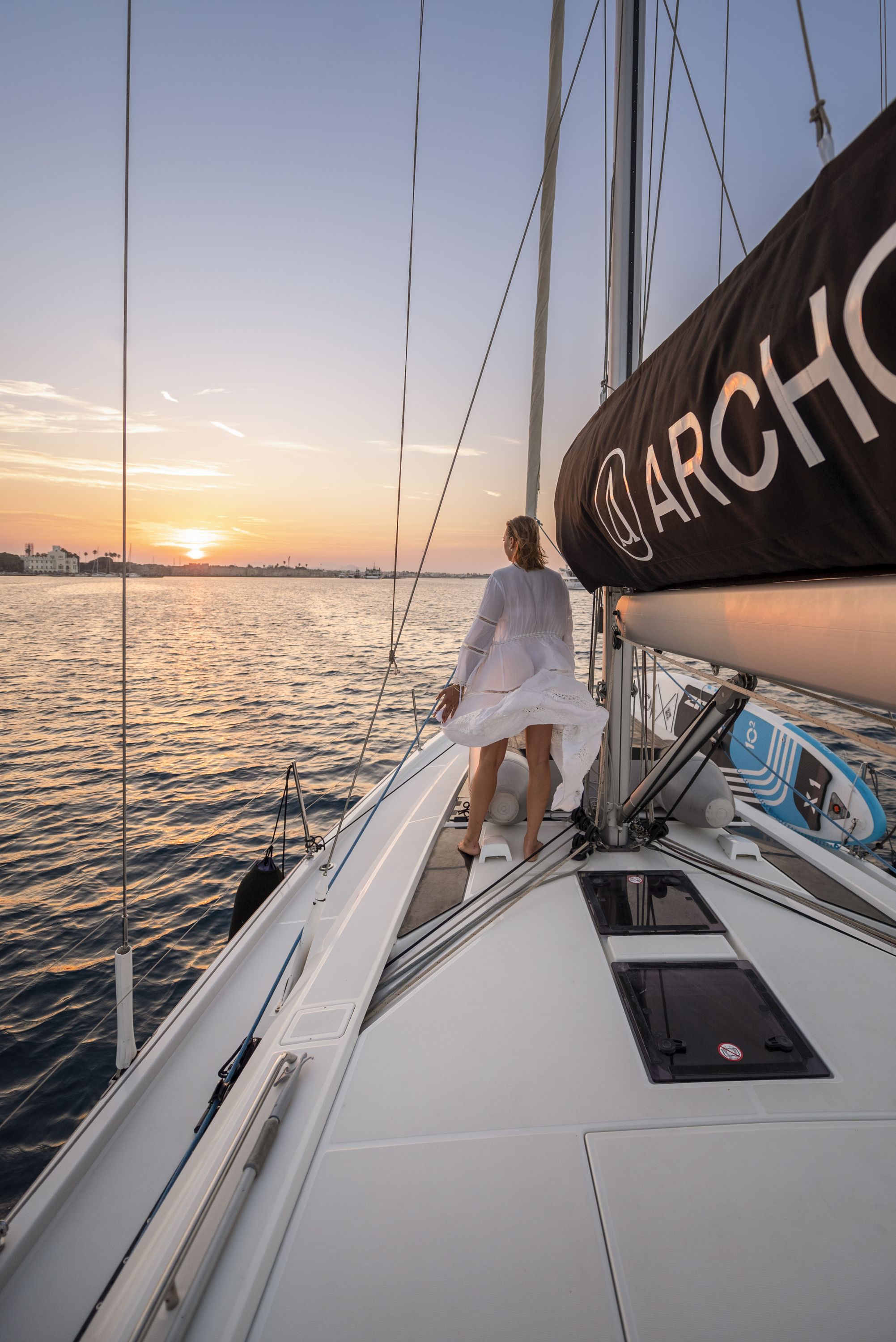 Discover the Dodecanese Islands
aboard ARCHON Yachting!
Set sail on a journey of a lifetime from the island of Kos, the birthplace of Hippocrates and the cradle of modern medicine. With its ancient monuments and stunning Italian-inspired colonial architecture, this fascinating island steeped in history offers the perfect starting point for your adventure.
ARCHON Yachting's charter base on Kos Marina offers two options for exploring the captivating Dodecanese Islands. Choose to explore the serene, lesser-traveled islands of Kalymnos, Leros, Patmos, Leipsoi, and Arkious in the north or venture to the stunning islands of Nisyros, Tilos, Chalki, and Symi in the south, with the possibility of adding Rhodes to your itinerary. We can arrange private transfers for you from the airport to the Marina of Kos, so all you need to do is sit back, relax, and enjoy the journey.
Kos is conveniently accessible via charter flights from many European countries or a quick 50-minute connecting flight from Athens Airport. Come discover the beauty and magic of the Dodecanese Islands with ARCHON Yachting.
Situated on the northeastern tip of the island within Kos town, Kos Marina and its surrounding area provide ample opportunities for sightseeing, shopping, and dining. The marina is a short, 30-minute taxi ride from Kos Airport, which is just 22km away.
Public transportation options are available, and for groups, we are more than happy to arrange private airport transfers via our dependable partners. Simply inform us of your arrival details and we'll take care of the rest.
For more information and reviews, visit our ARCHON Yachting Kos Charter base listing on Google.
Choose from a diverse selection of our popular sailing yachts and catamarans, available for both skippered and bareboat rentals. We also provide tailored charter arrangements, such as private day trips, company excursions, weddings and honeymoon trips.