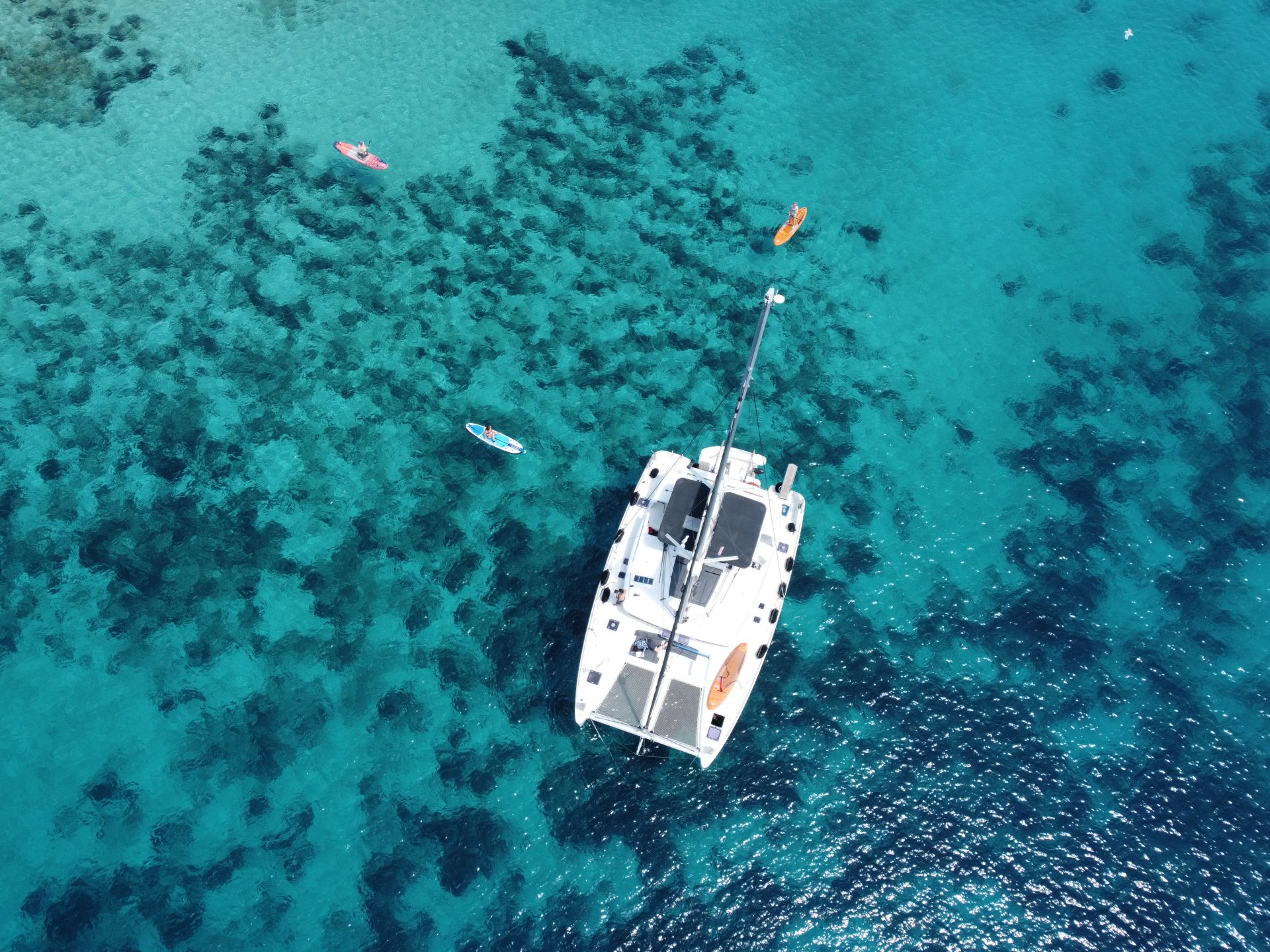 Yachting in the Digital Age: Must-Have Apps and Gadgets for Aegean Adventures
ARCHON Yachting welcomes you to the future of yachting – the Digital Age. As technology continues to advance, the world of yachting has not been left behind. Today, we're diving into the digital age and exploring the must-have apps and gadgets that will elevate your yachting experience in the Greek Islands like never before.

1. Marine Navigation Apps: Navigating the Aegean Sea has never been easier, thanks to cutting-edge marine navigation apps. Apps like Navionics and iNavX provide real-time charts, weather updates, and even tidal information, ensuring your journey is both safe and precise. With these apps at your fingertips, you can effortlessly chart your course, avoiding hidden rocks and shallow waters, while optimizing your route to discover secluded coves and charming harbors.

2. Solar-Powered Gadgets: Embrace sustainable yachting with solar-powered gadgets. The Aegean sun is your ally, and harnessing its energy is a game-changer. Solar chargers and panels can power your devices and appliances, keeping your gadgets charged without harming the environment. Whether it's charging your phone or running your fridge, you'll have a green solution at your disposal.

3. Underwater Drones: Dive into the world beneath the waves with underwater drones. Explore the mesmerizing marine life and ancient shipwrecks that abound in the Dodecanese. These drones offer breathtaking 4K video and photography capabilities, capturing memories that will last a lifetime. Dive into the crystal-clear waters and let your underwater drone unveil the secrets of the Aegean's depths.


4. Multifunctional Wearables: Safety always comes first when yachting, and that's where smart wearable devices come into play. Brands like Garmin and Suunto offer smartwatches that monitor your heart rate, GPS location, and even water depth. Plus, they sync with your smartphone to keep you connected, ensuring you're always in touch with your crew and ready for any adventure.

Embark on your next yachting adventure in the Dodecanese with these innovative apps and gadgets by your side. ARCHON Yachting invites you to experience the beauty of this stunning region while embracing the conveniences of the Digital Age. Let technology enhance your journey as you explore the Greek islands like never before.
Posted at
October 13th, 2023