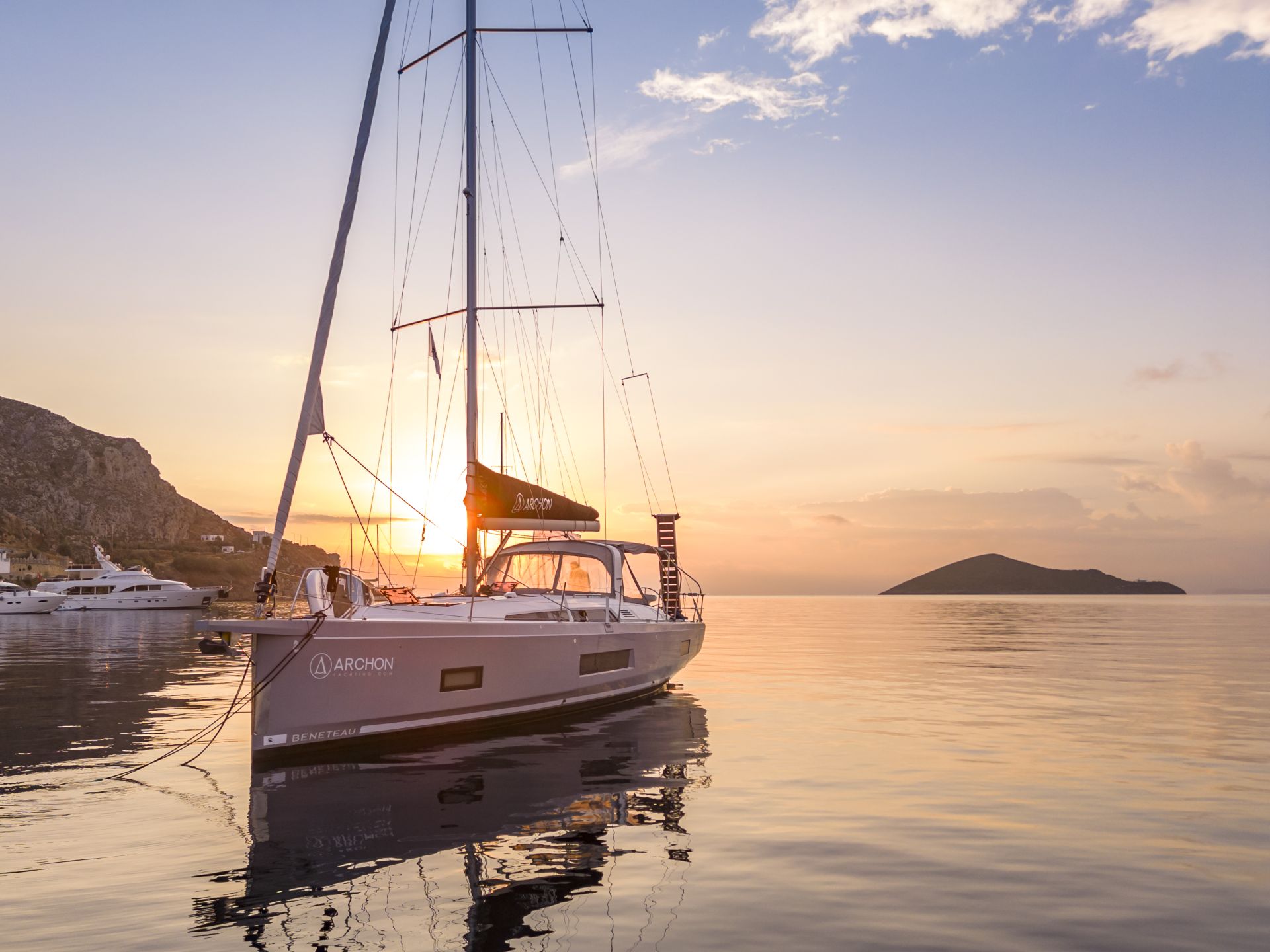 The Benefits of Professional Yacht Management: What Owners Need to Know
Nestled against the stunning backdrop of Greece's azure waters and captivating islands, ARCHON Yachting has emerged as a prominent name in the realm of yacht charters, management, sales, and technical support.
Since its inception in 2015, the company has been dedicated to providing unparalleled services that elevate the yachting experience to new heights.
With strategically positioned offices on the enchanting islands of Kos and Rhodes, ARCHON Yachting has a singular mission: to transform your holidays into unforgettable memories.

Crafting Experiences Beyond Compare
ARCHON Yachting takes pride in its meticulously maintained and well-equipped yachts, which offer an exquisite blend of comfort and safety. Whether you crave the liberty of a bareboat charter or the opulence of a crewed charter, ARCHON Yachting promises an escape that surpasses all expectations.
Each voyage is meticulously designed, often updated to reveal the hidden treasures of Greece, allowing you to discover secluded islands with pristine beaches and untouched natural beauty, far removed from the hustle and bustle of crowds.
With a commitment to personalization, ARCHON Yachting tailors your journey to your unique desires, inviting you to embark on the ultimate Greek yachting experience.

The Perks of Professional Yacht Management
While the allure of yachting is undeniable, the responsibilities that come with yacht ownership can be intricate and demanding. This is where the advantages of professional yacht management come into play:

Customized Yacht Management Programs: At ARCHON Yachting, we recognize that every yacht owner has distinct needs. Our tailored yacht management programs are designed to cater to individual preferences. Whether you require basic maintenance, crew management, or comprehensive full-service management encompassing financial oversight and charter marketing, we have the expertise to create a program that suits your specific requirements.

Peace of Mind: Entrusting your vessel to professional yacht management ensures that it is always in optimal condition. Our team of experts works diligently to keep your yacht safe, efficient, and ready for your enjoyment. This peace of mind allows you to fully immerse yourself in the pleasures of yachting without worrying about the logistics.

Comprehensive Support Services: Beyond yacht management, ARCHON Yachting offers a range of supplementary services to support your needs as a yacht owner. From expert consulting on acquisition, sale, compliance, and insurance to adept accounting and legal consulting services, we have you covered. Our administration services streamline paperwork and logistics, letting you focus solely on relishing your yacht.

Enhanced Yacht Value: A yacht with a documented history of meticulous maintenance and professional management holds enhanced resale value. Prospective buyers are more inclined to invest in yachts that have been well cared for, leading to quicker and more lucrative sales when the time comes to part ways with your vessel.

Time Efficiency: Professional yacht management frees up your time to enjoy your yacht to the fullest. With a team of experts handling maintenance, crew management, and logistical details, you can immerse yourself in the pleasures of the open sea without the stress of managing every aspect of ownership.

At ARCHON Yachting, our unwavering commitment to exceptional service and meticulous attention to detail sets us apart. We understand that each owner's needs are unique, and we are dedicated to surpassing those expectations.
Allow ARCHON Yachting to elevate your yacht ownership experience and unlock the full potential of your maritime journey.
Posted at
August 26th, 2023