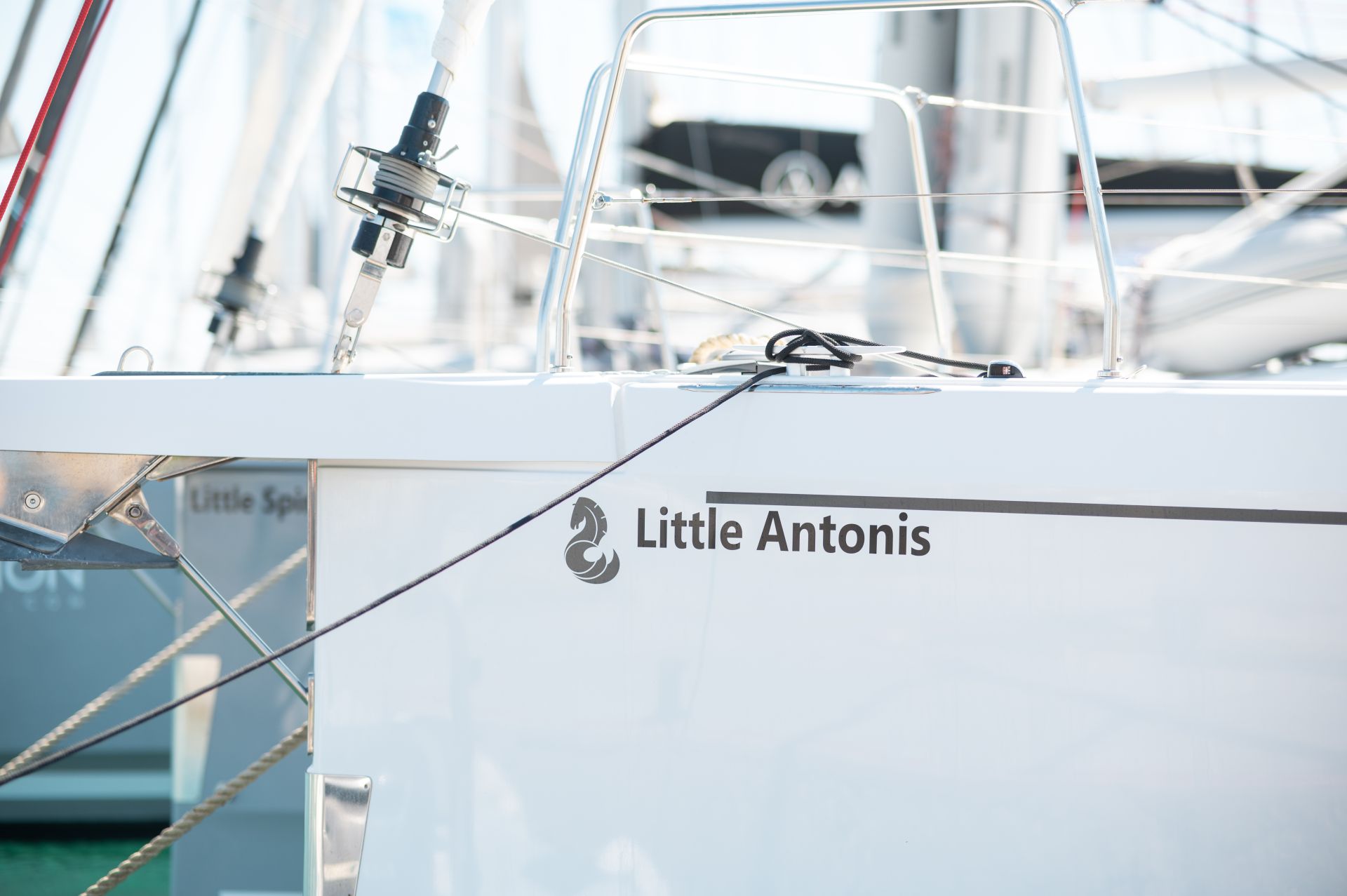 Set Sail on an Unforgettable Journey with "Little Antonis" - The Beneteau Oceanis 40.1 Sailing Yacht
Are you ready to embark on an extraordinary adventure through the mesmerizing Aegean Sea and discover the enchanting Greek islands? Allow us to introduce you to "Little Antonis", a remarkable addition to our fleet. With its sleek lines, spacious deck, and modern amenities, this Beneteau Oceanis 40.1 sailing yacht will captivate your senses and redefine your notion of luxury.
Imagine gliding effortlessly across the sparkling turquoise waters, the warm Mediterranean breeze gently caressing your face. "Little Antonis" is the vessel that will make this dream a reality. As you step aboard, you'll be greeted by an atmosphere of elegance and comfort, where every detail has been carefully crafted to provide you with an extraordinary experience.
With 3 comfortable cabins, one cabin with 2 bunk beds, and 2 bathrooms, "Little Antonis" is perfectly suited for families or groups of friends seeking a memorable sailing escapade. The cabins offer a haven of tranquility, ensuring a restful night's sleep after a day of exploration. The fully-equipped galley allows you to prepare delicious meals, and the spacious lounge area provides a cozy space to unwind and share stories of your seafaring adventures.
Step onto the expansive sunbathing deck and soak up the Mediterranean sun while marveling at the breathtaking surroundings. The large cockpit beckons you to gather with loved ones, creating unforgettable memories as you sail through crystal-clear waters.
This magnificent sailing yacht boasts a length of 12.87 meters, allowing for a smooth and stable ride. With a draft of 1.75 meters and a beam of 4.18 meters, she strikes the perfect balance between performance and spaciousness. Powered by a YANMAR 45 HP engine, "Little Antonis" effortlessly glides through the water, promising an unforgettable journey.
"Little Antonis" can comfortably accommodate up to 10 passengers, making it an ideal choice for larger groups. The yacht features three double cabins, providing ample space for relaxation and privacy. With two well-appointed bathrooms, you'll never have to compromise on comfort during your seafaring adventure.
Now that you've discovered the wonders of "Little Antonis," we invite you to take the helm and be the captain of your own Greek island-hopping expedition. Immerse yourself in the magic of the Aegean Sea, where ancient history meets vibrant culture and breathtaking landscapes. 
Whether you're a seasoned sailor or new to the world of yachting, our experienced crew will ensure your journey is seamless and tailored to your desires.
Archon Yachting - Where dreams set sail.
Posted at
July 12th, 2023