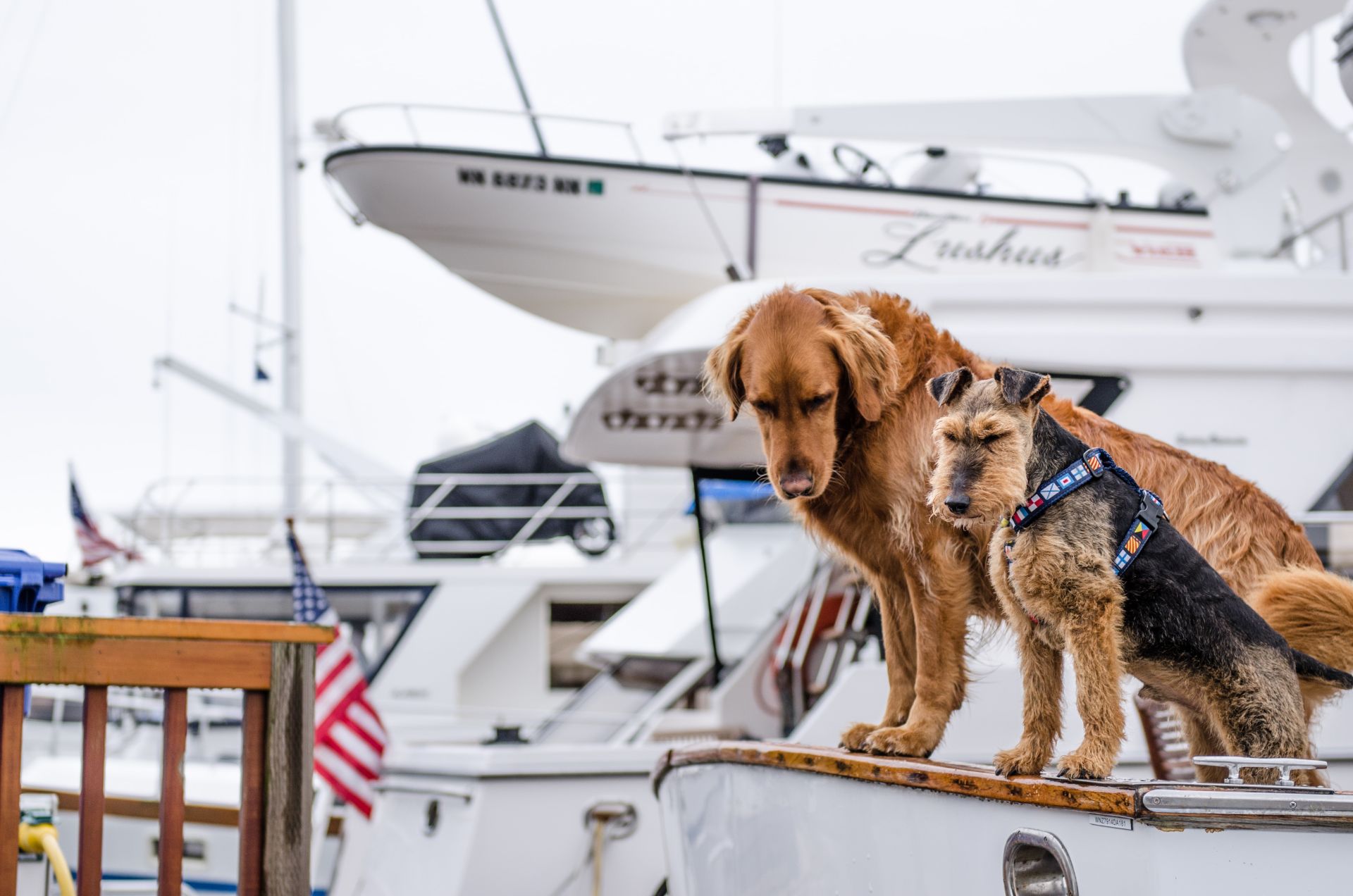 Sailing with Pets: Yacht Charters for Four-Legged Friends
Are you a passionate sailor who can't bear to leave your furry friend behind when embarking on a yachting adventure? You're not alone! Many pet owners share the same sentiment and wonder whether it's possible to enjoy the high seas with their four-legged companions. 
The good news is that sailing with pets is not only feasible but also incredibly rewarding. In this blog post, we'll explore the world of pet-friendly yacht charters and offer some valuable advice to ensure both you and your beloved pet have a safe and enjoyable voyage.

Preparing for the Voyage
Before setting sail with your pet, it's essential to make thorough preparations. Start by consulting with your veterinarian to ensure your pet is fit for the journey. Discuss any necessary vaccinations, medications, or special care instructions. It's also vital to obtain a pet passport or the required documentation for your specific destination, as international travel may have different entry requirements.
Safety First
Safety should be your top priority when sailing with pets. Familiarize your pet with the yacht before departure, allowing them to get comfortable with the surroundings. Ensure they have a life jacket designed for their size and breed, even if they're good swimmers. Additionally, bring all the essentials, such as food, water, bowls, leashes, and waste disposal bags, to cover your pet's basic needs throughout the trip.

Pet-Friendly Destinations
Research the destinations along your sailing route to identify pet-friendly places. Some islands and coastal towns are welcoming to pets, with pet-friendly beaches and parks. Be mindful of local regulations and leash laws, and always clean up after your pet to respect the environment and community. Additionally, plan your itinerary to include breaks on land for your pet to stretch their legs and explore.

Enjoy the Journey
Sailing with your pet can create unforgettable bonding experiences. Take the time to play with them on deck, and let them enjoy the breeze and the soothing sound of the ocean. Capture these precious moments with your camera, and don't forget to pack their favorite toys to keep them entertained during downtime.

Sailing with pets can be a fantastic adventure, provided you take the necessary precautions and plan ahead. Whether you're cruising the Greek islands like our bases in Kos and Rhodes or exploring other stunning coastal regions, the memories you create with your furry companion will be cherished for a lifetime.
So, prepare well, stay safe, and get ready for an incredible yachting experience with your four-legged friend by your side!