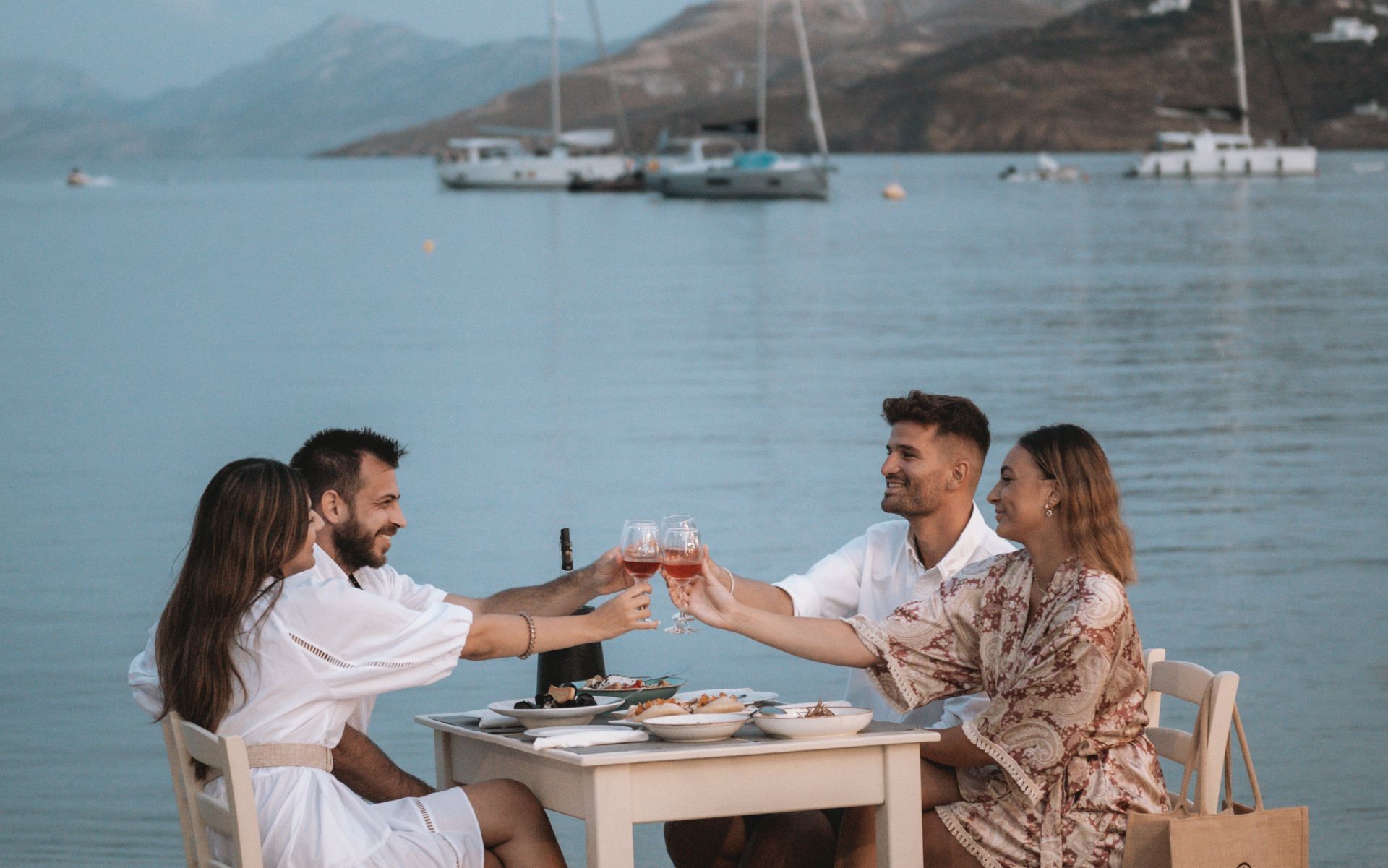 Sailing into Special Occasions: Unforgettable Moments on the Dodecanese Islands
Are you tired of the same old routines for special occasions like birthdays, anniversaries, or family reunions? It's time to set sail on a new adventure! Imagine celebrating these milestones on the tranquil waters of the Dodecanese Islands, surrounded by stunning landscapes and crystal-clear seas.
In this blog post, we'll explore some special occasions that are perfect for spending time on a sailing boat with your loved ones or friends and family.

1. Romantic Retreats: Celebrating Love on the Aegean Waters
Picture this: you and your significant other, on a private sailing boat, with the wind in your hair and the sun setting over the horizon. Celebrating your anniversary or a special date on the Dodecanese Islands is the epitome of romance. Explore the picturesque streets of Rhodes Old Town, where history and charm converge. Or anchor at the secluded beaches of Symi for an intimate picnic. Don't forget to toast your love under the starlit sky!
Tip: Charter a boat with a skipper to fully immerse yourself in the romantic experience. They can take you to hidden coves and recommend the best local restaurants for a candlelit dinner.

2. Birthdays at Sea: Toast to Another Year of Adventure
Blow out your birthday candles with a refreshing sea breeze! Celebrating your birthday aboard a sailing boat with friends and family in the Dodecanese Islands is a unique experience. Start your day with water activities in the crystalline waters of Karpathos or hike to the ancient Acropolis of Lindos for breathtaking views. In the evening, dine on fresh seafood in charming harbors like Leros or Kalymnos.
Tip: Organize a surprise party on board with decorations and a birthday cake for the ultimate celebration at sea.

3. Family Reunions: Bonding on the Blue Horizons
Gather your loved ones for a memorable family reunion on the serene waters of the Dodecanese. Explore the bustling marketplaces of Kos, where you can taste local delicacies and shop for souvenirs. Anchor near the islets of Patmos for a day of swimming and sunbathing. Share stories and laughter under the Mediterranean sun as you cruise through these enchanting islands.
Tip: Ensure there are activities for all ages, such as snorkeling, fishing, or even a treasure hunt for the kids.

4. Graduation Getaways: A Nautical Journey to Success
Congratulations, graduate! What better way to celebrate your academic achievements than with a sailing trip in the Dodecanese? Set sail from bustling Rhodes to the tranquil waters of Nisyros, where you can relax in volcanic hot springs. Embark on a voyage to the historic island of Patmos or snorkel in the vibrant underwater world of Kalymnos.
Tip: Plan a memorable graduation party on board with a barbecue feast and music to dance the night away.

The Dodecanese Islands offer a multitude of opportunities to celebrate life's special occasions aboard a sailing boat. Whether it's a romantic anniversary, a birthday bash, a family reunion, or a graduation getaway, the serene beauty of these islands will create lasting memories.
Remember to book your charter well in advance, tailor your itinerary to your group's preferences, and most importantly, soak in every moment of your extraordinary voyage in the Aegean paradise!
Posted at
September 10th, 2023