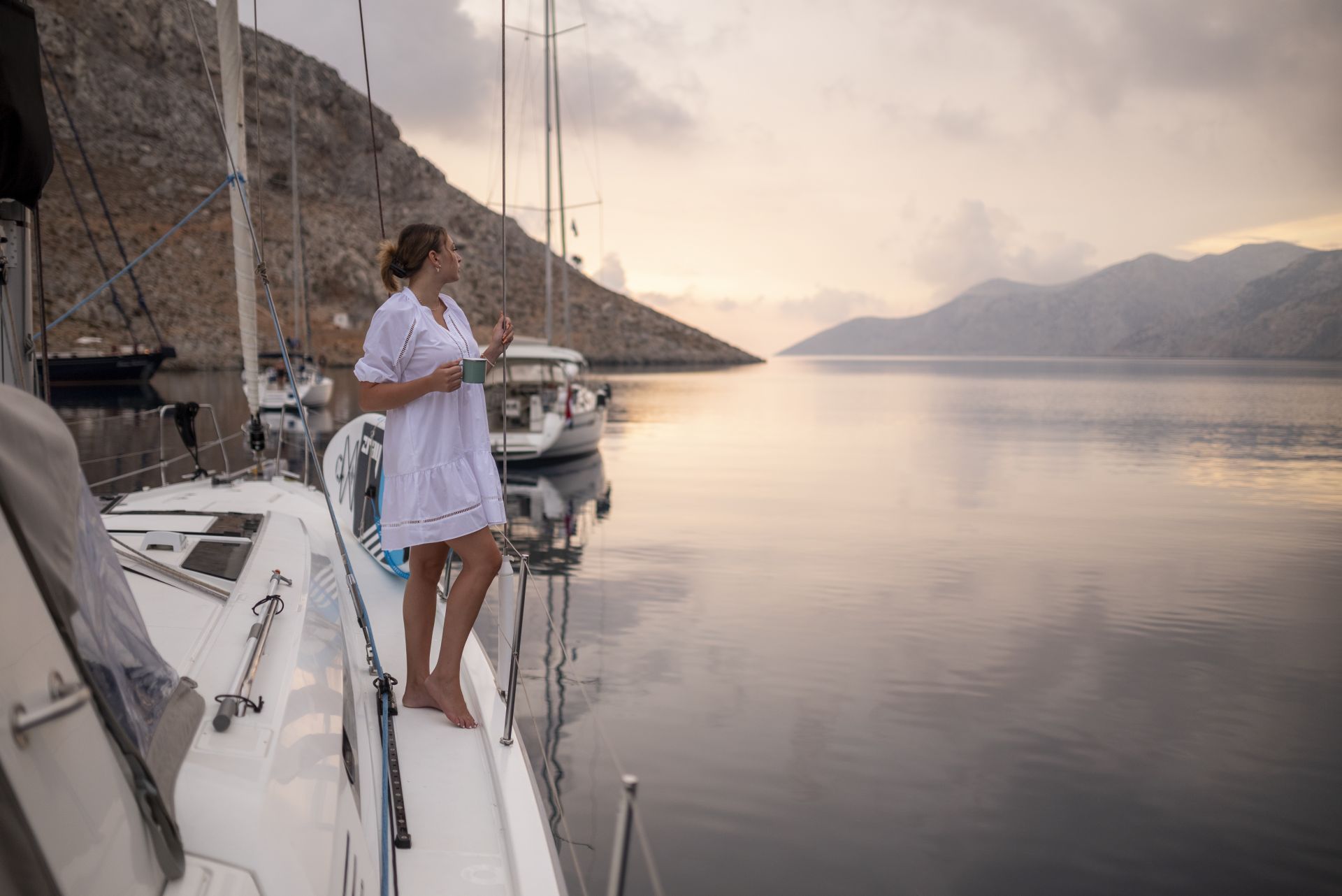 Sailing in October: Embracing Ideal Weather on the Aegean
When it comes to sailing, choosing the right time of year can make all the difference in your experience. While summer might be the obvious choice for many, October brings a unique charm to the seas of Kos, Greece. This picturesque island in the Aegean Sea offers a perfect blend of pleasant weather, fewer crowds, and a peaceful ambiance that makes it an ideal destination for a yacht charter.

The Weather: A Sailor's Dream
October is often considered one of the best months for sailing in Kos, thanks to its delightful weather conditions. The scorching heat of summer has mellowed, giving way to a gentle warmth that envelops the island. Daytime temperatures hover around the mid-70s to low 80s Fahrenheit (24-28°C), making it comfortable for sunbathing on the deck or taking a refreshing dip in the crystal-clear waters.

Escape the Crowds
One of the most appealing aspects of sailing in Kos in October is the peace and tranquility it offers. With the peak tourist season winding down, you can explore the island's stunning coastline and charming villages without the hustle and bustle of summer crowds. You'll have a chance to anchor in serene coves, dine at local tavernas without reservations, and truly savor the natural beauty and culture of the island without feeling rushed.

Perfect for All Levels of Sailors
Whether you're an experienced sailor or a novice looking to embark on your first sailing adventure, October in Kos caters to all skill levels. The milder winds and calm seas during this time make it easier for beginners to navigate, while more seasoned sailors can still enjoy some exciting sailing experiences when venturing farther out to sea.

If you're considering a yacht charter in the Dodecanese, October is an excellent choice. The weather is mild, the crowds are sparse, and the island's beauty is at its peak. It's a month that provides the perfect conditions for a sailing adventure you'll remember for years to come.
So, set sail and discover the enchanting island of Kos in all its autumnal glory.