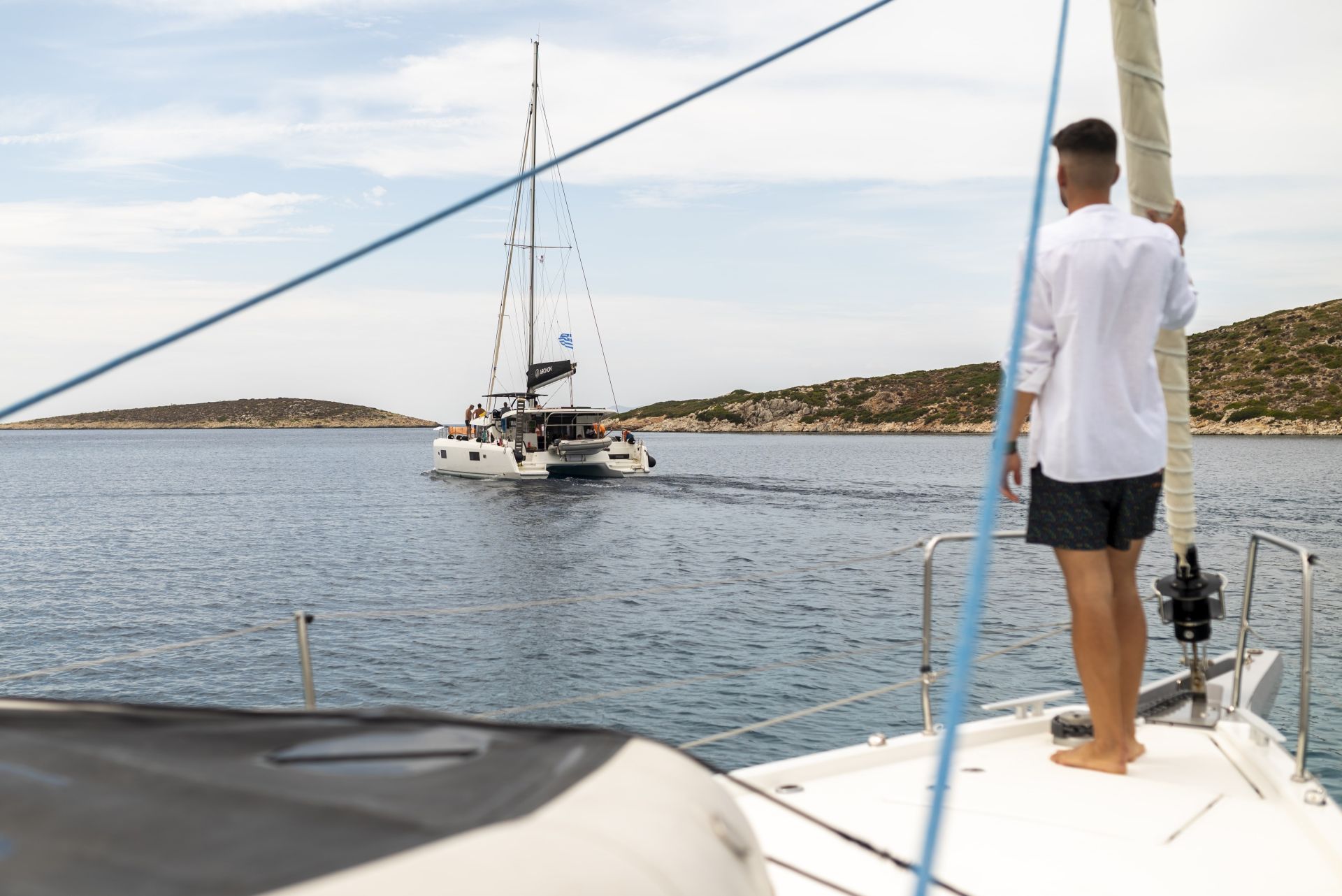 Sailing Yachts and Catamarans: Choosing the Perfect Vessel for Your Yachting Adventure
Setting sail on a yachting charter is an exhilarating experience that allows you to immerse yourself in the captivating world of the sea. As you embark on this journey, the choice between a sailing boat and a catamaran becomes crucial. Both vessels have their own charm and offer unforgettable experiences.
By understanding the distinct qualities of each vessel, you can make an informed decision that aligns with your personal preferences and requirements.
Sailing Boats: Harnessing the Power of Wind and Water
A sailing boat, also known as a monohull, consists of a single hull, which gives it a traditional and elegant appearance. Its classic design often captivates the onlookers, creating a sense of admiration.
Sailing boats are known for their maneuverability. The ability to tack and jibe allows sailors to change the boat's direction easily, enabling them to navigate through different wind conditions and sail close to the wind.
When harnessing the wind's power, sailing boats provide a unique sense of freedom. The experience of gliding across the water, propelled solely by nature's force, creates a connection with the elements and a liberating sensation.
Compared to other types of boats, sailing boats tend to be less expensive.
Sailing boats rely on wind power, which is a renewable and eco-friendly energy source. By using the wind's energy, sailors can enjoy their journey while minimizing their impact on the environment.
Catamarans: Unparalleled Stability and Spaciousness
Catamarans are known for their ability to achieve high speeds. The twin-hull design allows them to glide swiftly through the water.
Moreover, they are known for their excellent stability due to their wider beam and dual hulls. This stability makes them suitable for families, providing a comfortable and safe sailing environment.
Catamarans offer generous space both above and below deck. The wider beam creates a larger living area, providing ample room for socializing, relaxing, and entertaining guests. The spacious layout enhances comfort during extended trips.
With their shallow draft, catamarans can access shallow bays and coves that are inaccessible to deeper-draft vessels. This feature allows sailors to explore picturesque and secluded destinations, adding to the sense of adventure.
Catamarans often provide separate living spaces in each hull, allowing for increased privacy. This feature is particularly beneficial for larger groups or individuals seeking solitude during their holidays.

Rent the best type of boat for your newest adventure and sail to Greece's most beautiful islands.