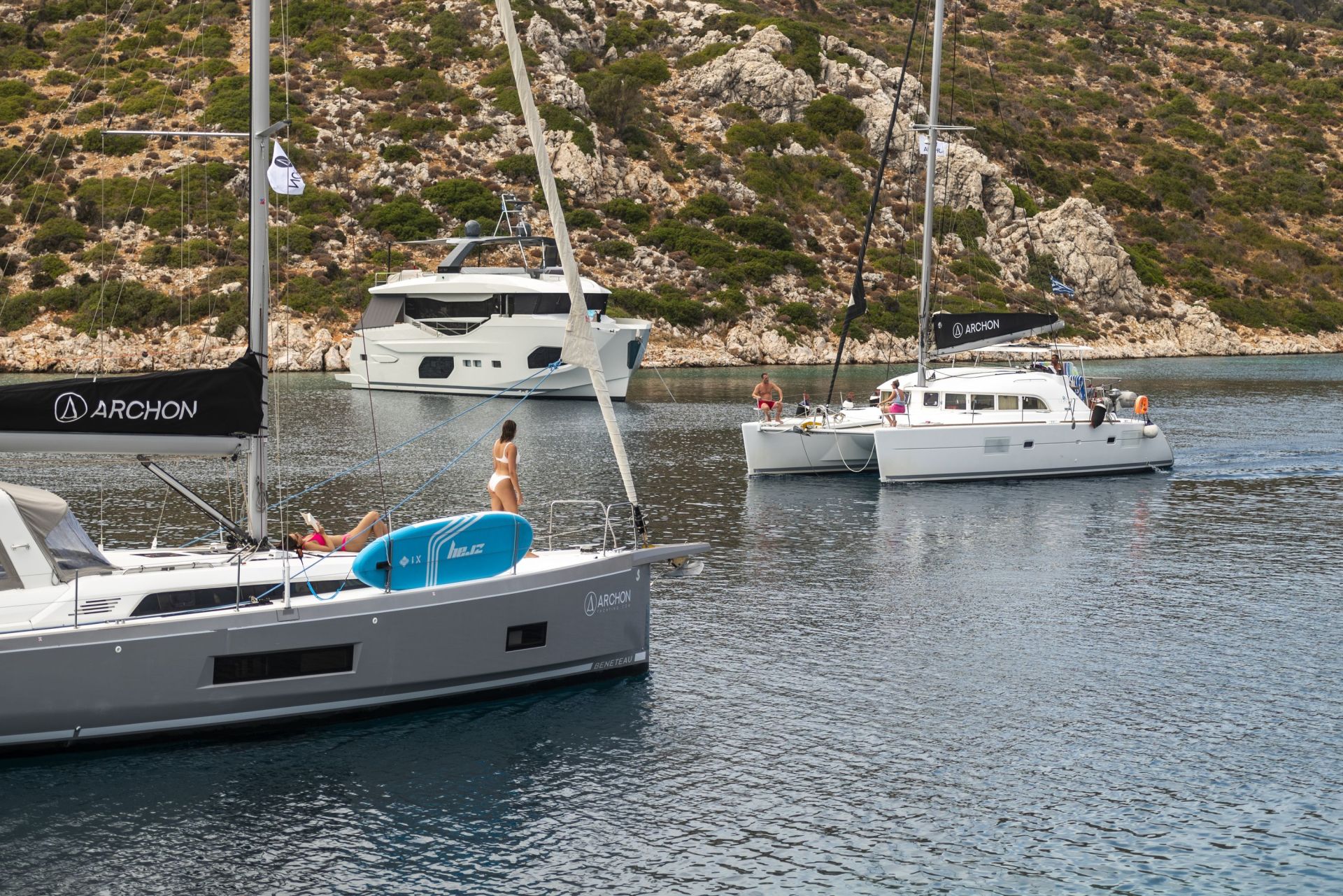 Pserimos island and blue lagoon beach: An Aegean paradise steps away from Kos marina
Just a short trip from the bustling Kos Marina lies an untouched heaven of tranquility – the enchanting island of Pserimos and its stunning blue lagoon beach. ARCHON Yachting invites you on a journey to this idyllic destination, perfect for a peaceful retreat or an adventurous day trip.
Pserimos, a small island nestled between Kos and Kalymnos, is a testament to the serene beauty of the Aegean Sea. Its unspoiled natural landscapes and the welcoming warmth of its few inhabitants make it a dreamy escape from the more crowded tourist spots.
The island's crown jewel, Blue Lagoon Beach, is a sight to behold. Its name does not disappoint: crystal clear, azure waters gently lap against the pristine, white sands, creating a lagoon-like setting that seems too beautiful to be real.
Anchoring your yacht in the calm bay, you'll feel a world away from civilization. The beach's seclusion allows for undisturbed relaxation under the Greek sun, while the clear waters offer a fantastic opportunity for swimming, snorkeling, or even a bit of exploration with a paddleboard.
When hunger strikes, head to the charming village on Pserimos. Here, you can indulge in freshly caught seafood in one of the traditional Greek tavernas, their tables spilling out onto the beach. The octopus, slowly grilled over an open fire, is a local delicacy not to be missed.
As the day winds down, return to your yacht and enjoy a spectacular sunset over the Aegean Sea, the perfect end to a day in paradise.
With Archon Yachting, your journey to Pserimos and blue lagoon beach becomes an unforgettable adventure. We are committed to helping you discover the hidden gems of the Aegean, making your yachting experience truly unique.