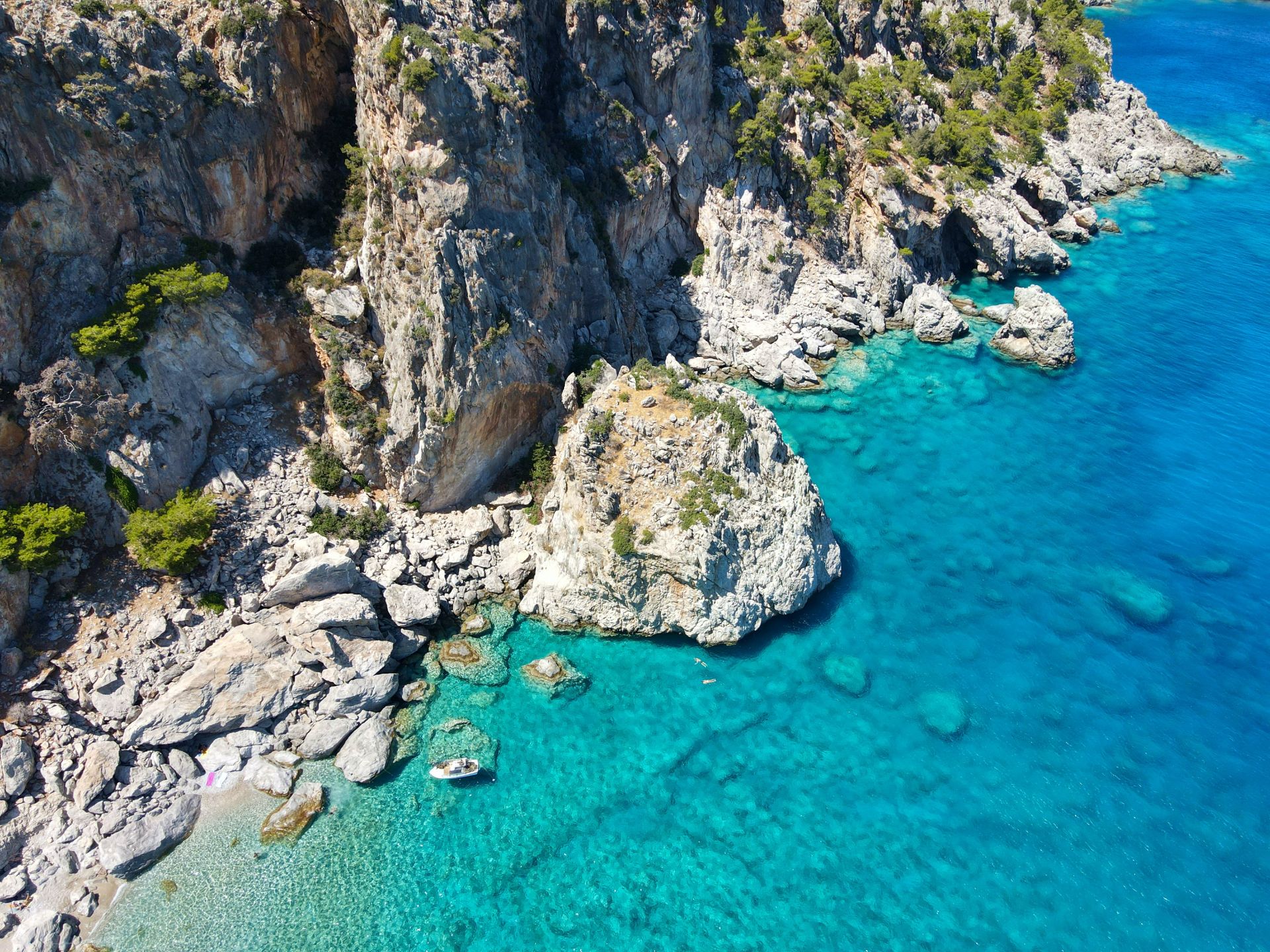 Karpathos: A Yachting Adventure in the Dodecanese
Welcome to the captivating Dodecanese islands, where high mountains, pristine landscapes, and turquoise waters create the perfect holiday destination. Let's embark on a yachting adventure and explore the enchanting island of Karpathos.
Start your journey in Pigadia, the island's capital and main port. Visit fascinating monuments like Vounos, an ancient citadel on an imposing 23-meter high rock.
Eparcheio, also referred to as the Governor's House, is a magnificent structure dating back to the era of Italian rule. Currently, it serves as an information center dedicated to the conservation of the Mediterranean monk seal. When visiting, make sure to explore the remains of the ancient Christian Basilica of Agia Foteini located in Afoti, as well as the remarkable Cave of Poseidon situated in Myloi.
Head north to Olympos, a village preserving its unique cultural identity and traditions. Experience their archaic dialect, traditional costumes, and customs during special occasions like weddings and Easter celebrations. The village's center of social life is the church, where religious and social events take place. Witness the captivating rituals during St. John's Feast on August 29th.
Explore Diafani, a picturesque fishing village. Visit the mountainous village of Aperi to see the ancient acropolis ruins of Karpathos and enjoy panoramic views. Volada Village offers scenic walks through narrow alleys and whitewashed yards, leading to the Lastos plateau with its charming cottages and churches. Don't miss Othos, the highest village on the island, and the Folk Art Museum showcasing traditional Karpathian life.
Relax in Lefko, a popular seaside village with sandy beaches. Explore the ancient citadel at Pelekito and the 13th-century church of Agios Georgios. Take a short trip to the Sokastro islet for Byzantine and medieval ruins.
Discover nearby Saria, an islet opposite the north tip of Karpathos. Saria, along with the northern part of Karpathos, is part of the Natura 2000 network, offering habitats to rare plants, predatory birds, and the Monachus-monachus monk seals.
Get ready for an unforgettable yachting experience in the mesmerizing Dodecanese, where natural beauty and rich history converge to create lifelong memories.