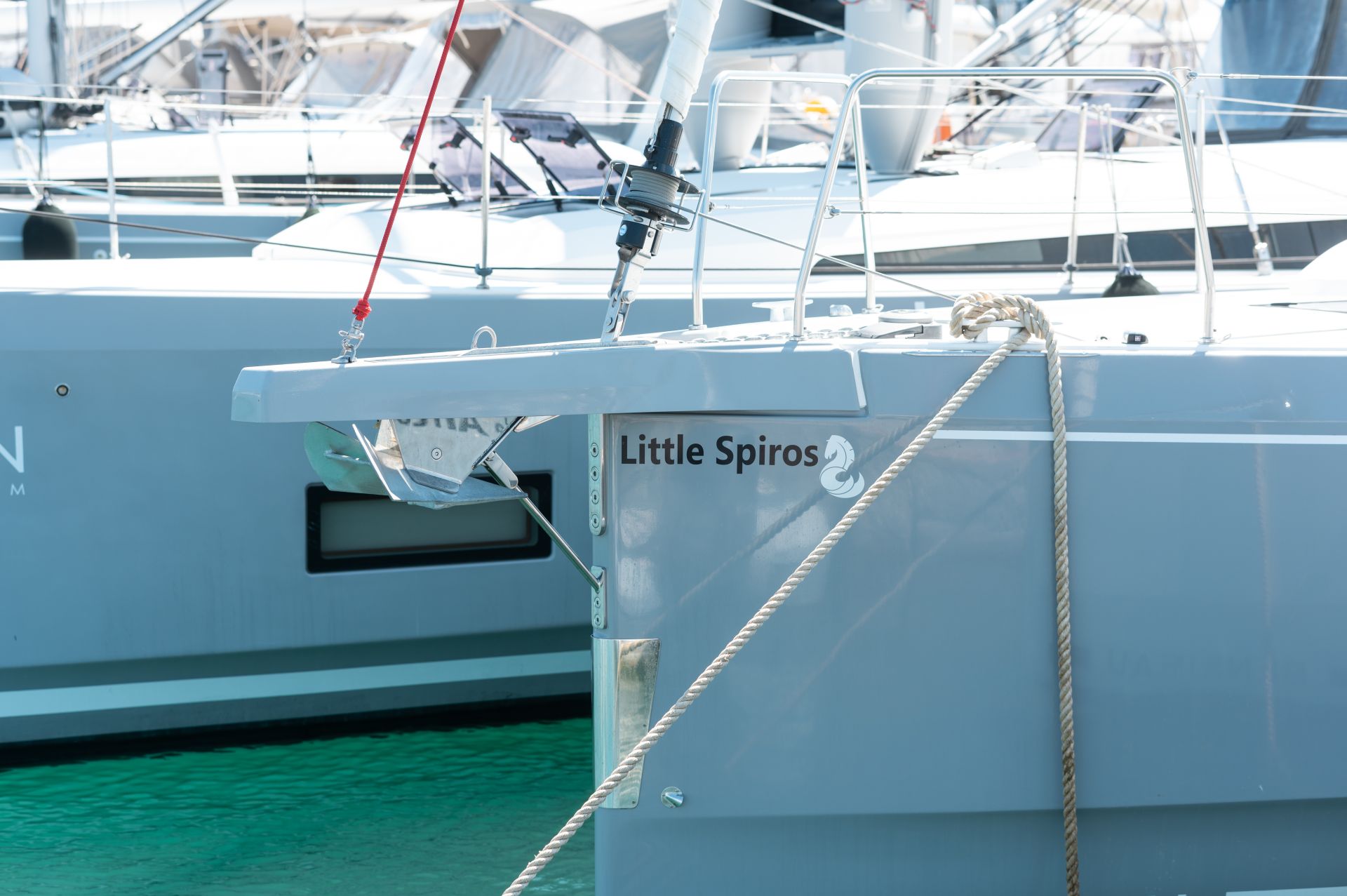 Introducing the Beneteau Oceanis 40.1: "Little Spiros", Your Gateway to Adventure
Embark on a journey of discovery and adventure with our newest addition to the fleet, the Beneteau Oceanis 40.1 - "Little Spiros". Get ready to set sail and be transported to a world of endless possibilities, where each day brings new adventures and unforgettable memories. This sailing yacht is designed to provide the perfect balance of excitement and comfort!

Little Spiros is a Beneteau Oceanis 40.1, built in 2023, and offers a length of 12.87 meters, a draft of 1.75 meters, and a beam of 4.18 meters. Powered by a YANMAR 45 HP engine, this sailing yacht is designed to deliver exceptional performance and reliability.

Comfort and Luxury at Sea
Little Spiros is meticulously designed to offer the utmost comfort during your sailing adventure. With three cozy double cabins and a bunk bed cabin, this yacht comfortably accommodates up to 10 people, making it ideal for family getaways, romantic retreats, or a fun-filled voyage with friends. You'll find the spacious cabins and sleek interior design to be your home away from home on the open waters.

State-of-the-Art Technology
Little Spiros is equipped with advanced navigation technology, ensuring a smooth and safe sailing experience. With cutting-edge features at your fingertips, you can confidently explore the Aegean Sea and the enchanting Greek islands. Navigate through crystal-clear waters, discover hidden coves, and set your course for unforgettable destinations, all with the ease and precision that our state-of-the-art technology provides.

Unveil the Wonders of the Greek Islands
Sail across the Aegean Sea and unlock the secrets of the Greek islands! Whether you're seeking peaceful moments of serenity or adrenaline-pumping activities, Little Spiros is your gateway to it all. Immerse yourself in the charming Greek culture, indulge in mouthwatering cuisine, and witness breathtaking landscapes that will leave you in awe. Every island has something special to offer, and with Little Spiros, you have the freedom to navigate through this picturesque paradise.

Book Your Voyage Today
Don't miss the opportunity to experience the thrill and luxury of sailing on Little Spiros. Begin your journey of a lifetime by booking your voyage today and let the adventure unfold. Whether you're an experienced sailor or new to the world of yachting, Little Spiros promises an unforgettable experience for all. 
Embark on the Beneteau Oceanis 40.1, "Little Spiros", and let the winds of adventure guide you. Your sailing dreams are just a click away.

Let the adventure begin!
Posted at
July 12th, 2023