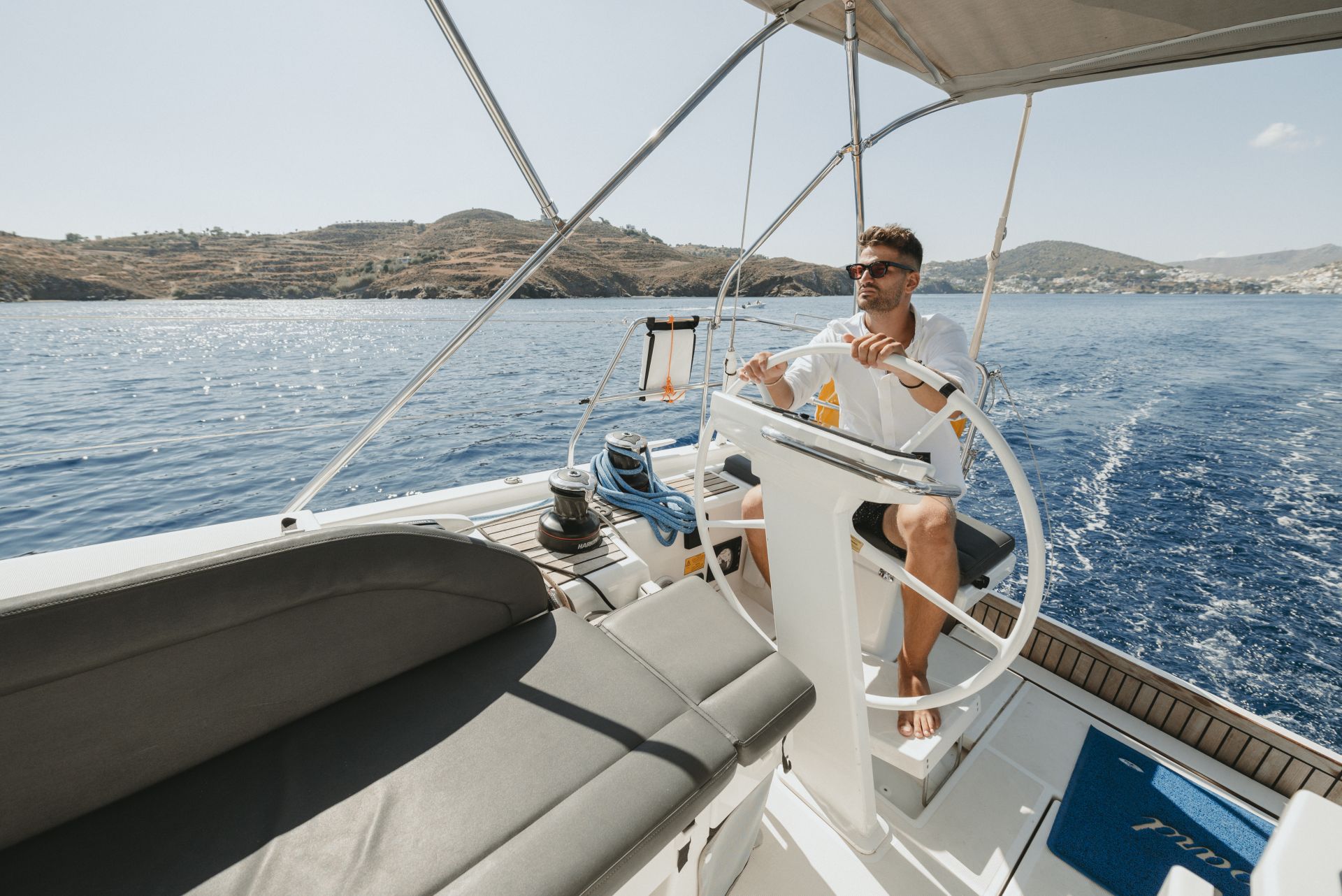 Exploring the Serenity of Solo Sailing
Sailing solo is a thrilling adventure that allows you to immerse yourself in the beauty of the sea, test your sailing skills, and find inner peace in the midst of nature's vast expanse. The Dodecanese Islands, a stunning Greek archipelago scattered across the southeastern Aegean Sea, offer the perfect setting for a solo sailing expedition. In this blog post, we'll share some essential tips for sailing solo and introduce you to three must-visit destinations within the Dodecanese Islands for those seeking the ultimate solo sailing experience.

Tips for Sailing Solo
Master Your Vessel: Before embarking on a solo sailing journey, ensure you are confident in handling your yacht. Practice essential sailing skills, including navigation, anchoring, and maneuvering, to ensure you can manage your boat effectively.
Plan and Prepare: Thorough planning is crucial when sailing alone. Always check weather conditions, create a detailed itinerary, and let someone know your route and expected return time. Carry essential safety equipment, including life jackets, a first-aid kit, and communication devices.
Stay Nimble: Flexibility is key when sailing solo. Be prepared to adapt to changing weather conditions and unexpected challenges. Trust your instincts, and if in doubt, err on the side of caution.

Exploring the Dodecanese Islands
Rhodes: The largest and most famous of the Dodecanese Islands, Rhodes is a captivating blend of history and natural beauty. Solo sailors can explore the medieval Old Town, a UNESCO World Heritage Site, with its narrow cobblestone streets and impressive fortifications. The island's numerous anchorages and marinas provide safe havens for sailors, and you can enjoy serene sunsets at Prasonisi Beach, a windsurfer's paradise.
Symi: A hidden gem in the Dodecanese, Symi boasts colorful neoclassical buildings, picturesque harbors, and crystal-clear waters. The tranquil bays around the island offer ideal spots for solo sailors to drop anchor and unwind. Visit the Monastery of Panormitis, a spiritual haven, and explore the charming village of Symi for a taste of authentic Greek culture.
Leros: Leros is a lesser-known destination, perfect for those seeking solitude and natural beauty. Its secluded coves, such as Xirokampos and Panteli, are ideal for solo sailors looking to escape the crowds. Explore the island's historical sites, like the medieval Castle of Pandeli, or simply relax on the pristine beaches, immersing yourself in the serenity of the Aegean Sea.

Sailing solo in the Dodecanese Islands is an incredible experience that allows you to discover both your inner strength and the enchanting beauty of this Greek paradise. With careful planning and these essential tips, your solo sailing adventure in the Dodecanese Islands promises to be a memorable and transformative journey. So hoist your sails, chart your course, and set off on the voyage of a lifetime.
Posted at
September 10th, 2023