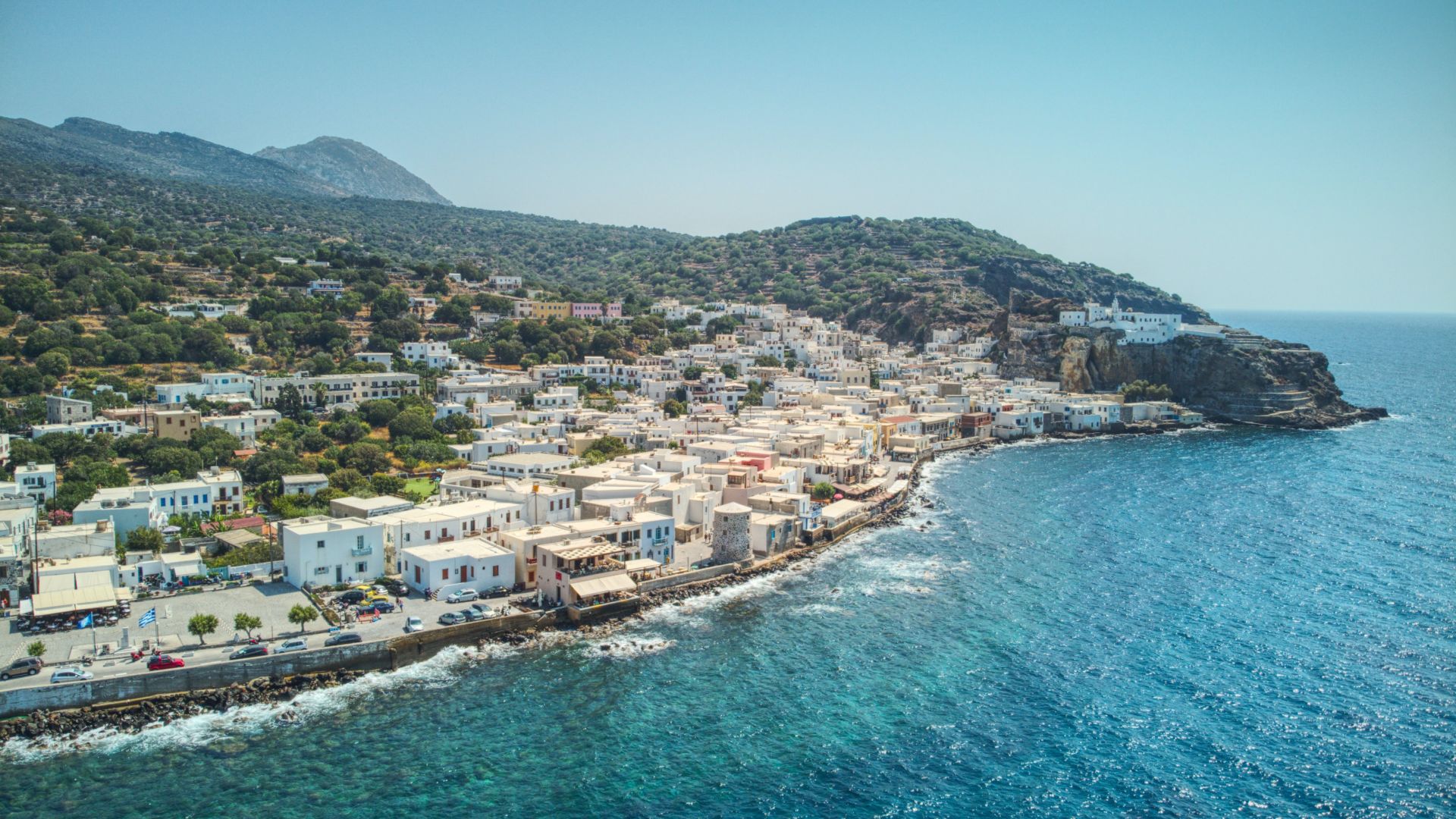 Discover the Untamed Beauty of Nisyros: Your Yacht Adventure Awaits!
Are you ready to set sail and immerse yourself in the wonders of an untouched paradise? Welcome to Nisyros, a hidden gem nestled in the Dodecanese, where the untamed beauty of a volcanic island awaits your arrival. As a yachting enthusiast, you're in for a treat, and we at Archon Yachting are excited to be your guide on this unforgettable journey.
Breathtaking Beaches
As you anchor your yacht along the wild coastline of Nisyros, you'll be greeted by the island's extraordinary beaches, each boasting its unique charm. Whether you seek the tranquility of Chochlaki's black pebbles, the fine dark sand and tamarisk trees of Pali, or the adventurous seclusion of Pachia Ammos, Nisyros has something to cater to every sailor's preference.
Diving and snorkeling enthusiasts will be captivated by the impressive seabed that awaits beneath the waves. Dive into the turquoise waters and explore the vibrant marine life that thrives around the volcanic formations.
Embrace Simplicity and Adventure
Nisyros is not just a destination for adventurers; it also beckons travelers who seek simplicity in their vacation. Here, you can unwind amidst an awe-inspiring natural backdrop and revel in the island's serenity. Hike along lunar landscapes, and discover hidden paths that lead to vantage points with panoramic views of the volcanic wonder.
Summer on Nisyros comes alive with vibrant cultural festivities. Film festivals, music events, and art exhibitions abound, allowing you to immerse yourself in the local culture and celebrations. Don't miss the traditional feasts, where you can savor authentic Greek delicacies and join in the festivities with the friendly locals.
Charming Villages to Explore
Nisyros is home to four captivating villages, each with its unique allure. Explore the capital and port of the island, Mandraki, with its charming alleys and cute shops.
For seafood enthusiasts, Pali offers a quiet picturesque harbor where you can relish the freshest catch of the day. Capture stunning panoramic views of the volcano from Nikia village's beautiful squar. Lastly, Emporios, a mountainous settlement with a rich history, promises you delectable treats at Triantaphyllos and mesmerizing vistas of Aposperi.
Embark on Your Yacht Journey to Nisyros
Get ready to sail away and indulge in a yachting adventure like no other. Nisyros beckons with its untouched natural landscapes, unique volcanic beaches, and charming villages. Discover the island's hidden treasures, immerse yourself in its vibrant culture, and create memories that will last a lifetime.
At Archon Yachting, we are here to make your dream yachting vacation a reality. Book your journey today and let us guide you to a truly unforgettable experience. Embrace the wild beauty of Nisyros and let the winds carry you to a world of wonders.
Posted at
July 24th, 2023