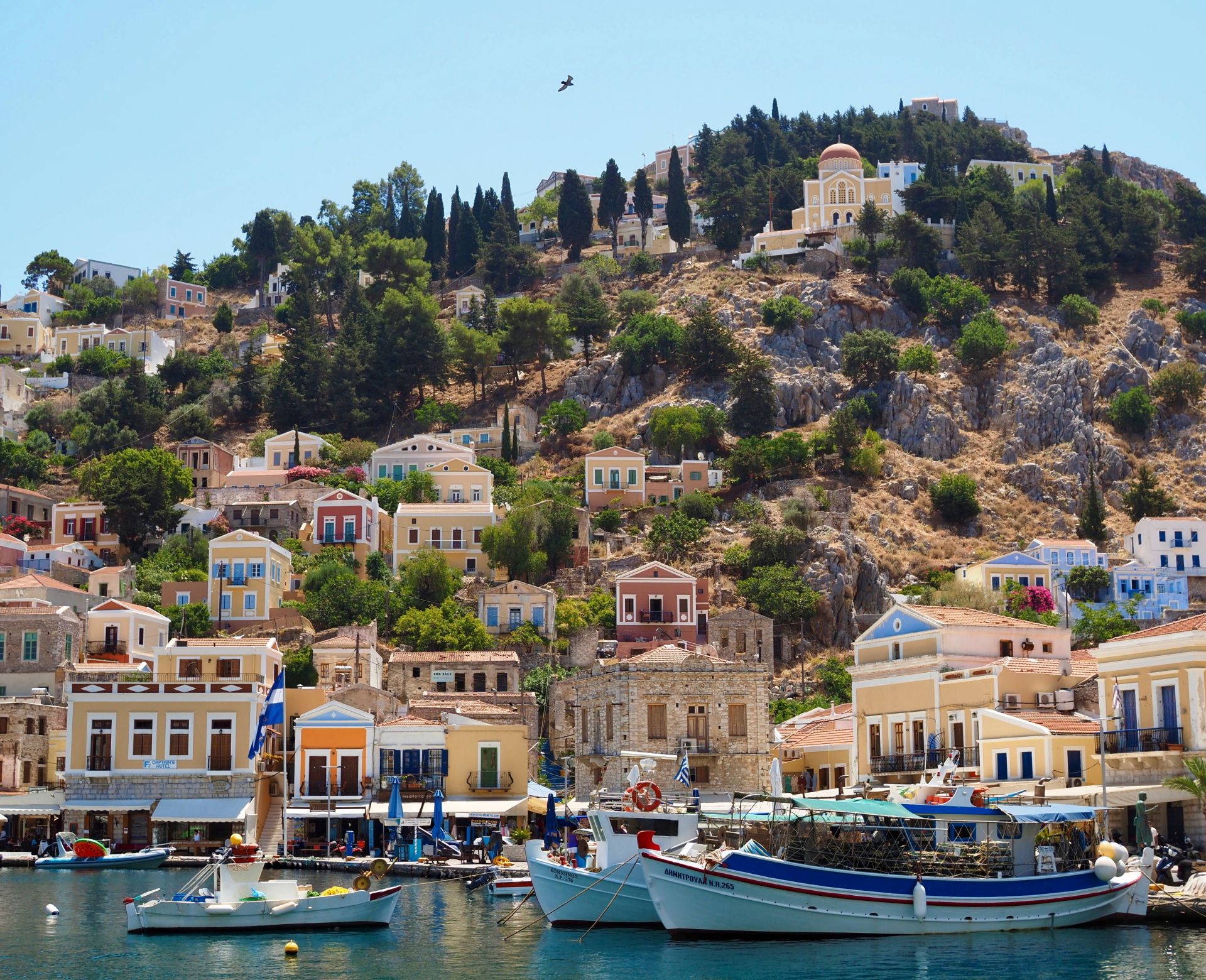 Discover the Enchanting Island of Symi: A Sailing Yacht Adventure
Welcome to the captivating island of Symi, nestled in the picturesque Dodecanese archipelago. Symi is a hidden gem in the Aegean Sea, offering an ideal escape for those seeking a relaxing vacation in a charming setting.
Immerse yourself in the island's cosmopolitan vibe, as Symi is renowned for its impressive architecture and colorful neoclassical buildings that adorn its charming villages.

The best way to explore Symi's beauty is by embarking on a sailing yacht adventure. Renting a sailing yacht opens up a world of possibilities, granting you the freedom to navigate the mesmerizing coastline at your own pace. 

Culture and Unspoiled Beaches
Symi is a paradise for culture enthusiasts and beach lovers alike. Discover the rich cultural heritage of the island as you explore ancient sites and attend vibrant summer festivals. Moreover, Symi boasts unspoiled stretches of sand and crystal-clear waters that promise a rejuvenating experience.

Remote Beaches and Hidden Coves
During your stay in Symi, indulge in the beauty of secluded beaches accessible only by boat. Take a dip in the refreshing waters of Maroni and Agios Georgios Dysalonas, where tall rocks and turquoise waters create a dreamlike atmosphere. Remember to come prepared, as these remote beaches offer an escape from the crowds but do not have visitor amenities.

A Beach Lover's Paradise
Symi is a haven for beach enthusiasts, offering a diverse range of coastal experiences. For a more comfortable outing, explore the beaches with visitor amenities and easy car access. Enjoy the sun-kissed shores of Agia Marina, where sandy expanses and clear waters invite you to unwind. Nearby, an alluring islet awaits adventurous divers.

Nature's Hideaway: Agios Vasilios
For intrepid travelers seeking an idyllic retreat, Agios Vasilios is a must-visit. Nestled in a secluded location, this beach boasts crystal-clear waters and a serene ambiance. Agios Vasilios is a perfect spot for peace and tranquility.

Culinary Delights
No visit to Symi is complete without savoring its culinary delights. Indulge in the famous Symi shrimp and other local delicacies at charming restaurants that dot the island. Let your taste buds savor the authentic flavors of the Aegean.

A sailing yacht adventure to Symi promises an unforgettable experience filled with cultural exploration, beach escapades, and enchanting vistas. Discover the untouched beauty of remote beaches, immerse yourself in the island's rich history, and relish in the warm hospitality of Symi's locals.

Book your sailing yacht adventure now and create lasting memories on this captivating island in the Aegean Sea.
Posted at
August 4th, 2023