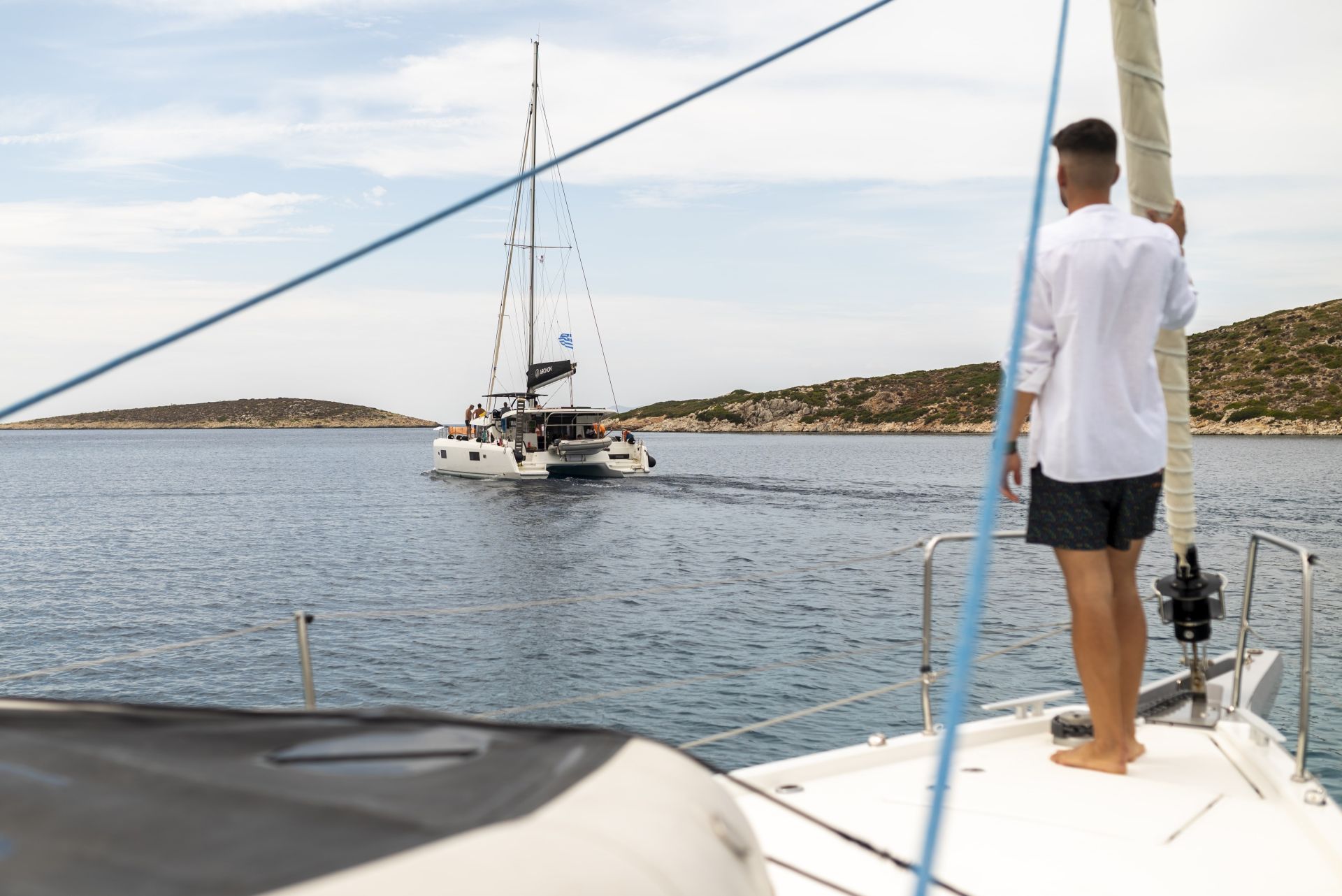 Bareboat and Crewed Charters: Exploring the Freedom and Comforts of Yacht Vacations
When it comes to yacht vacations, there are two main types of charters: bareboat and crewed charters. Each offers a unique experience and caters to different preferences and levels of sailing expertise.

Let's delve into the differences between these two options and understand their respective benefits.
Bareboat Charter: Embrace the Ultimate Freedom
A bareboat charter is being the captain of your own sailing yacht. In this type of charter, you take full responsibility for navigating the vessel, planning the route itinerary, and handling provisions.

It offers the ultimate freedom and onboard independence, allowing you to tailor your sailing experience according to your preferences. By choosing to sail without additional crew, you can enjoy the tranquility of the open waters all to yourself.

To charter a bareboat yacht, you must possess an adequate boat license, as well as an International Certificate of Competence (ICC) and a VHF radio station license.

Moreover, bareboat charters are cost-effective, as they eliminate the need to hire a skipper or crew, saving you valuable expenses.

Taking the helm and managing the yacht on your own also presents an incredible opportunity for self-confidence building. Navigating the waters solo challenges your skills as a sailor and instills a sense of empowerment.

As you steer your way through the open sea, you'll find your sailing experience upgraded to new heights, and your knowledge of navigation broadened, making each moment at sea a rewarding and enriching one.


Crewed Yacht Charter: The Comfortable and Flexible Option
If navigating through complex waters or lacking a valid boat license seems challenging, a skippered charter is an excellent choice. With this option, you can still enjoy flexibility in planning your itineraries while benefiting from a relaxing and hassle-free experience.

When you choose a crewed yacht charter, the skipper takes care of everything for you. They handle navigation, safety, and maneuvering the yacht, so you can simply relax and enjoy the journey.

Even with a skipper on board, you have the flexibility to customize your trip according to your preferences. The best part is, you don't need a sailing license for this type of charter, unlike bareboat charters.

Moreover, the skipper's experience ensures that you'll have a safe voyage, without worrying about weather conditions or maritime challenges.

Finally, the crew can offer you valuable local insights and tips about the places you'll visit, making your vacation experience even more enjoyable and memorable.
Which Option Is Right for You?

Whether you choose a bareboat or crewed charter, yacht vacations offer unique opportunities for exploration and relaxation. Bareboat charters cater to experienced sailors seeking full independence and self-reliance. On the other hand, crewed charters are perfect for those who want a more relaxed and carefree experience, with a professional skipper taking care of all the details.

Regardless of your choice, sailing vacations provide unforgettable memories, stunning landscapes, and a chance to disconnect from the hustle and bustle of everyday life.

So, go ahead and choose the option that best suits your preferences and embark on a sailing adventure of a lifetime!
Posted at
August 4th, 2023